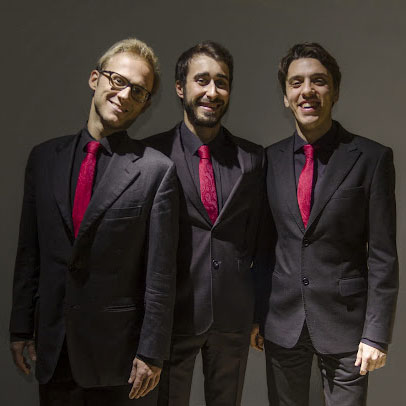 23 Ago

Talking Ties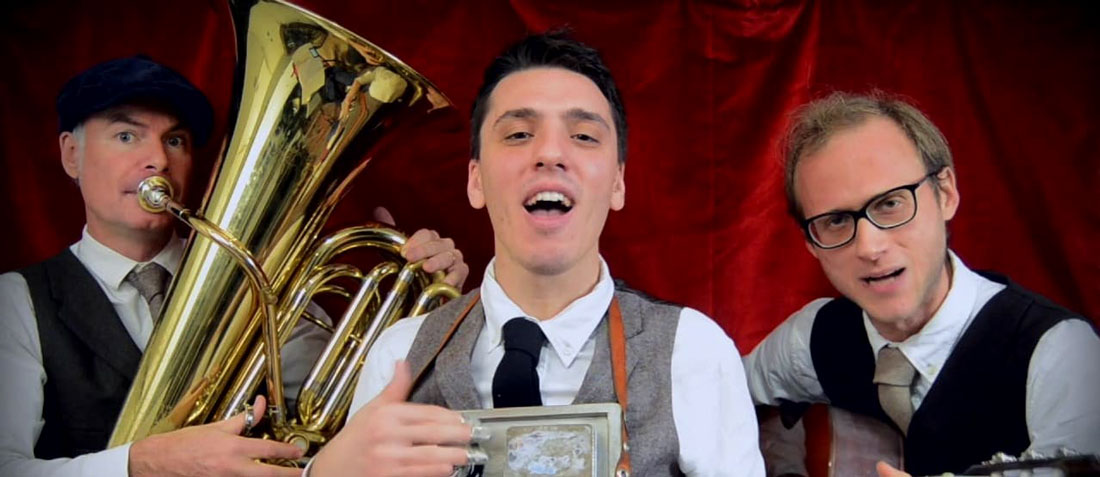 Dallo swing americano degli anni '30 fino al vintage swing italiano. Basso Tuba; Chitarra e voce; Washboard e voce
Lo spettacolo dei Talking Ties è frizzante e divertente e mira ad avvicinare il grande pubblico alla musica Swing, attraverso una dinamicità personale e un repertorio che comprende sottogeneri della black music come il Ragtime, il Gospel e il Boogie Woogie. L'unicità della band è quella di unire le abilità strumentali con l'uso della voce, eseguendo arrangiamenti corali di famosi brani della canzone americana, come ad esempio Straighten up and fly right e Singing in the rain.
Tipo: Concerto
Luogo: POLITEAMA/TEATRI MOBILI
Costo: Gratuito
CHARLES FERRIS – BATTERIA & VOCE
Dopo aver dedicato vent'anni al repertorio solista di musica classica, il trombettista, trombonista e tubista canadese si è perfezionato nel suonare Jazz, Rhythm and Blues, arrivando ad esibirsi con svariati artisti internazionali in ambito Pop, Rock e World Music in Cina, Giappone, Stati Uniti, Europa e Nordafrica. Ha registrato musica di ogni genere sia come leader che come sideman. Entra a far parte dei Talking Ties nel 2018, poco dopo essersi trasferito in Toscana.
GIOVANNI GARGINI – PIANOFORTE & VOCE
Batterista, cantante, insegnante di Body Percussion e Metodo Feldenkrais®. Ha frequentato il Conservatorio Van Amsterdam e studiato privatamente con Marco Volpe, Valerio Silvestro, Michael Lauren. Ha collaborato con numerosi musicisti della scena italiana e internazionale come Mauro Porro, Nicola Vernuccio, Elisa Mini, Andrea Garibaldi, Piero Perelli, Nadine Strang, Jeremy Levine.
BERNARDO SACCONI – CONTRABBASSO & VOCE
Contrabbassista, bassista e compositore, diplomato al Conservatorio "Luigi Cherubini" di Firenze e al Conservatorio Reale dell'Aia. Ha collaborato con numerosi musicisti della scena italiana e internazionale come Nico Gori, Franco Santarnecchi, Dario Cecchini, Alessio Menconi, Eric Ineke, Tineke Postma, Martijn Van Iterson, e si è esibito in festival come "North Sea Jazz Festival 2016", "Meer Jazz 2016", "JazzIT Festival 2017".